[Disclosure: This is a sponsored post. I received the product for a review purpose, but the opinions are my own based on my experience.]
Summer is almost over! But that doesn't mean I can't put such bright colors on my lips. I've been searching for the nicest lip tint. This time I'm going to review
Peripera Peri's Tint Milk
from
Jolse
, an online shopping destination for all K-cosmetics lovers. The website is so user-friendly, one of the features that I like about it is they will save your recent viewed items. If you scroll it down, you'll find their official reviews as well as their weekly best sellers. Moreover, they gave me a bunch of samples too! Don't you love it when an online shop goes the extra mile? So without further ado, here's my own review!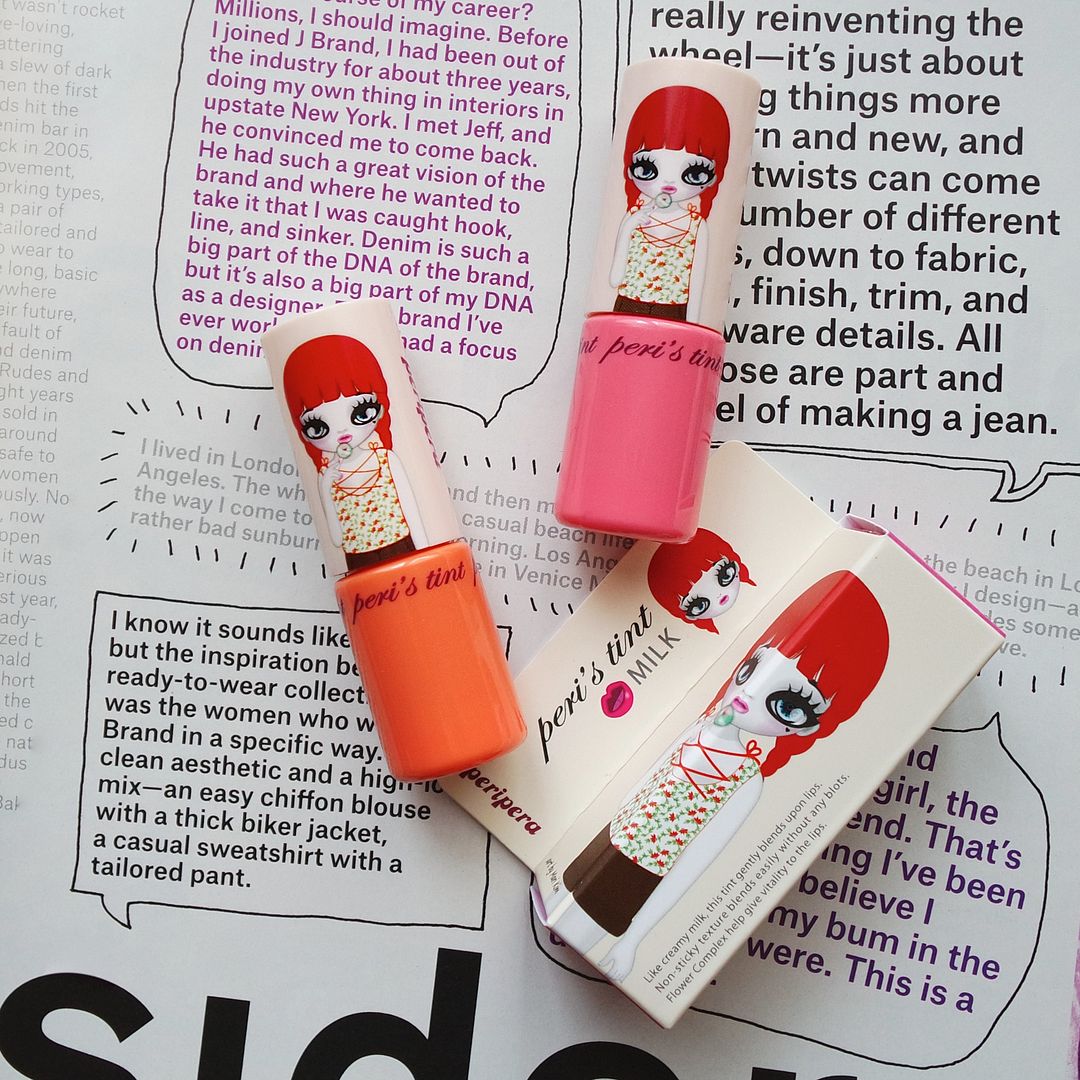 Peripera Peri's Tint Milk.
Description
: Like creamy milk, this tint gently blends upon lips. Non-sticky texture blends easily without any blots.
Directions
: Apply with its tip from the center of lips.
Those of you might not know that
Peripera
is a sub-brand of
Clio
cosmetics, it belongs to inexpensive range as you can find it in many drugstores. The first
Peripera
product that I know is their widely known
tint water
. But back then, I was so into my
Tony Moly
lip tint (though the packaging sucked), so I pulled myself away, didn't give it a shot.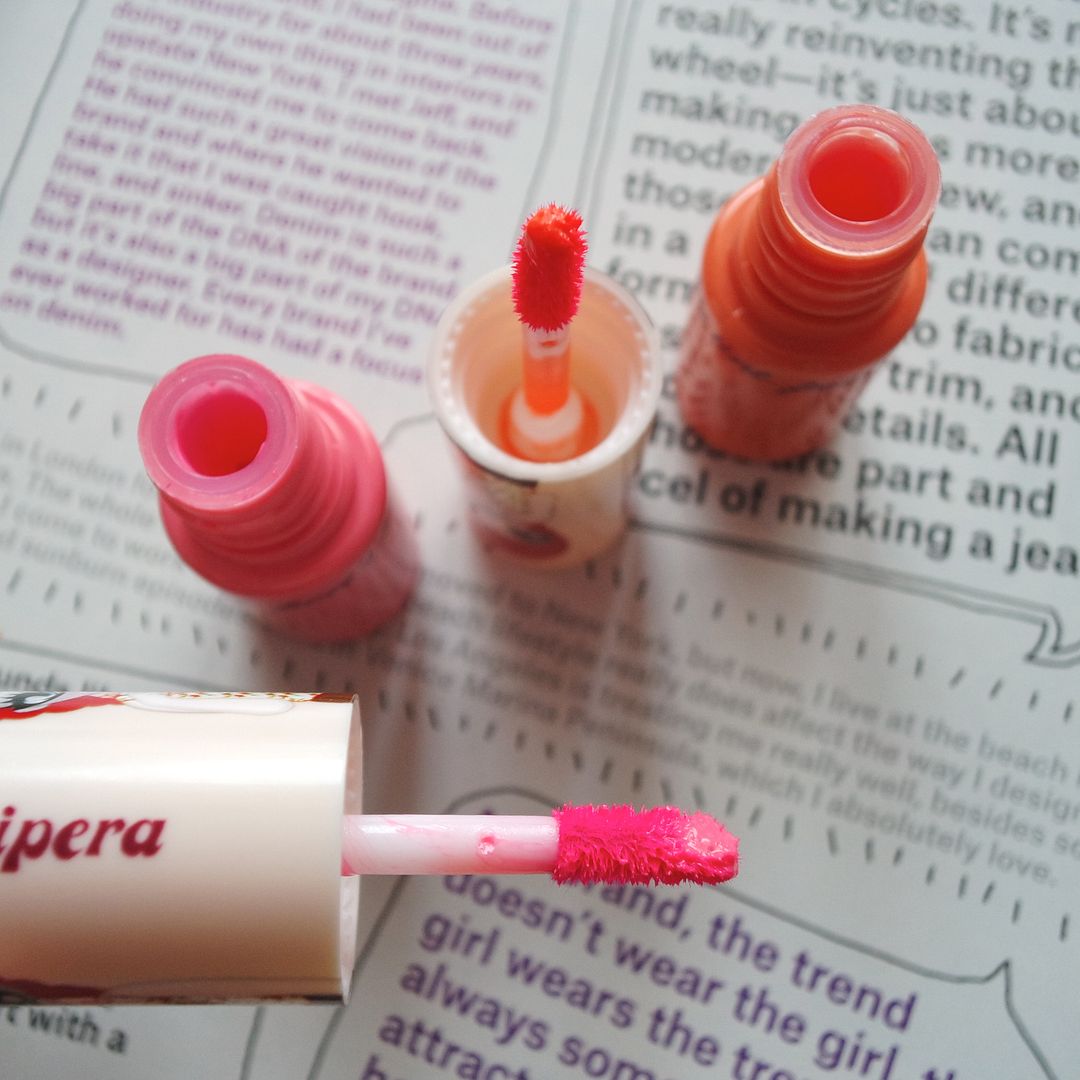 The applicator.
Packaging wise, I love the red-haired girl on the lid. It's designed by Mari Kim, you know, one of her most popular artworks is on
2NE1's MV
(I bet all the Blackjacks have heard about this). On top of that, it has an inner cap to prevent the leaking. The wand is very easy to use since it's a doe-foot applicator. It's all back to your own preference, however it's a tint, therefore I think this type of applicator can perform better as it's softer and fluffier :D Yes! I tend to look for doe-foot applicators over brushes when I buy lip tint or lip gloss.
Based on the container, you probably think both shades are very bright. However, they appear to be lighter and sink well with the natural lip color. The milky pink has a baby pink shade when it's applied, while the milky peach looks more like an orange shade than peach in my opinion.
The texture is thicker than usual liquid lip tint. One challenge that I found working with this tint is that I've got to immediately blend it because its formula stains right away. Since it stains right away, the lasting power is above average. It can stay longer than 3 hours, but reapplication is needed once you eat. I apply lip balm first prior to application, though I often forget, like at times when I'm doing touchup, these things are still quite moisturizing. I don't experience any chapped lips while using them. Lastly, this tint has sweet scent which doesn't bother me at all. So far I'm enjoying it!
Price
: USD 8.08