It's a new year! Hope that everyone's had a wonderful start to 2016. As I want to stick to one of my new year's resolutions which is "Less makeup, more skincare." I've started to change my skincare routine and found this rave on the market, it is from Benton. Yes, when we're talking about Benton, it's not going to be easy since there are mixed reviews and so on. Please rest assured that this post is not a sponsored review at all. I bought the product with my own money and conscience after loads of researching.

I was very skeptical about this brand before, until one day, Alice of W2Beauty personally convinced me to try the samples, I believe it was the Aloe BHA Skin Toner if I'm not mistaken. She explained about Benton background issue and the company's solution to the trouble occurred. So after the reconsideration, I tried their samples, and I was beyond glad I didn't get weird reaction. I mean, my skin was just fine. I'm thankful that Alice contacted me, because if she didn't do that I'm pretty sure I wouldn't test Benton product, not even a single of it. I myself was too biased towards the bad reviews.

This is just my story, to be honest though, skincare is about trial and error in a battlefield. I don't want to jinx, but my skin has been reacting so far so great. This cleansing foam is not the only fighter, I get facial every month, I have my own at-home spa as a little treat to myself at least every twice a week. It wasn't easy nor inexpensive. But at the end, the effort feels super worth it.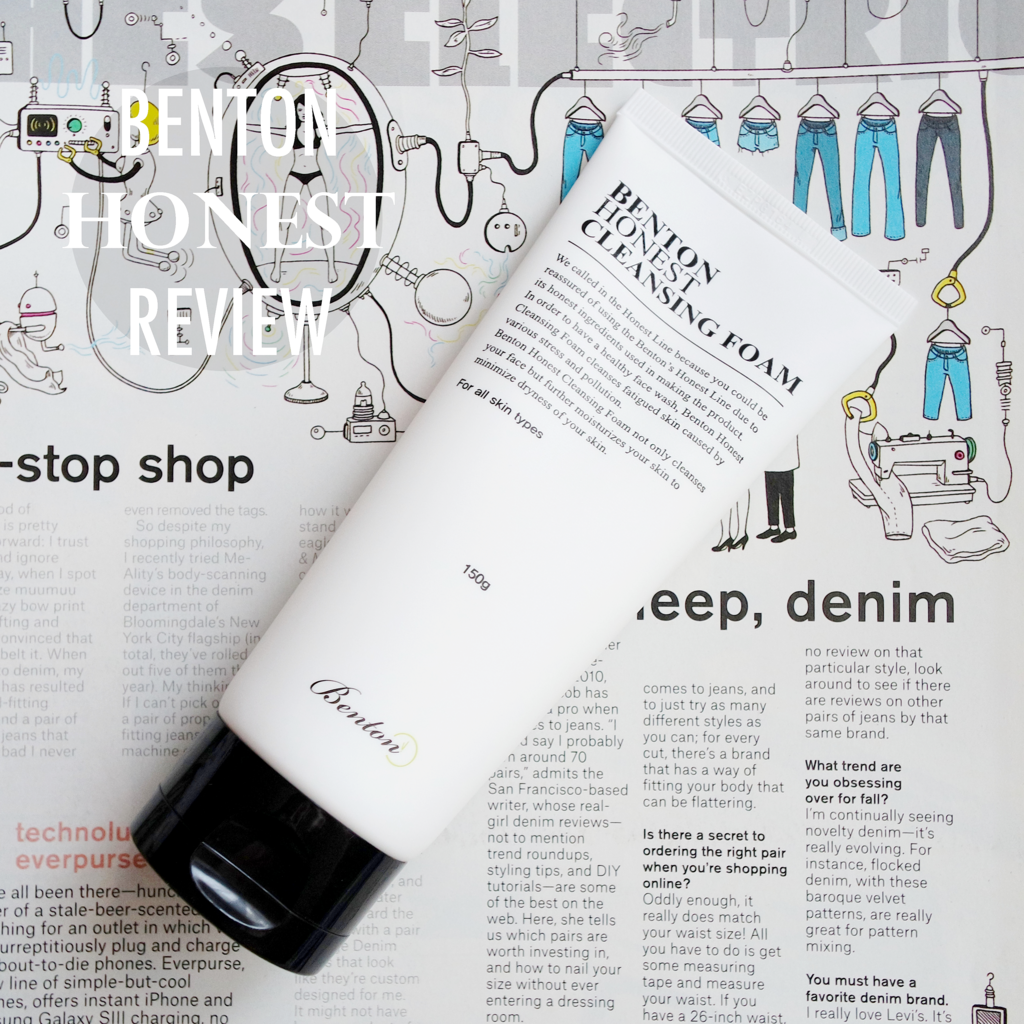 Benton Honest Cleansing Foam.
Description: In order to have a healthy face wash, Benton Honest Cleansing Foam cleanses fatigued skin caused by various stress and pollution. This natural cleansing foam not only cleanses your face but further moisturizes your skin to minimize dryness of your skin.
Further information about ingredients and warning.
With a lot of research before buying this product, there were too many mixed reviews about it and somehow made me wonder if it's worth the gambling. Last year there was a hype called "Low pH Cleanser", as if it's a big deal you should get a low pH one in order to avoid dehydration of the skin.
While I'm already familiar with products that claim "pH balanced" for the skin, I was confused if the low pH ones would do good. Apparently, there's no big difference in using low pH cleanser since it will disrupt our skin acid mantle just as higher pH cleanser will. The surprising fact is, low pH cleanser may consist more chemicals, because it 'needs' chemical to be mixed into the formulation so that the product reaches the desired pH level. Moreover, it's not the pH level that matters, but the ingredients after all. The point is, your skin don't get irritated simply because the pH level is too acidic or too alkaline.


I don't own an at-home pH testing kit, but based on my research, this cleansing foam ranges around 8. It only use natural surfactants that are extracted from palm oil, also consists no harmful ingredients. The product is meant for secondary cleansing, so don't expect it can break down waterproof properties such as tinted eyebrow gel. LOL. Besides, it's 2016, double cleanse, will ya?
Thanks Benton for providing the details in English.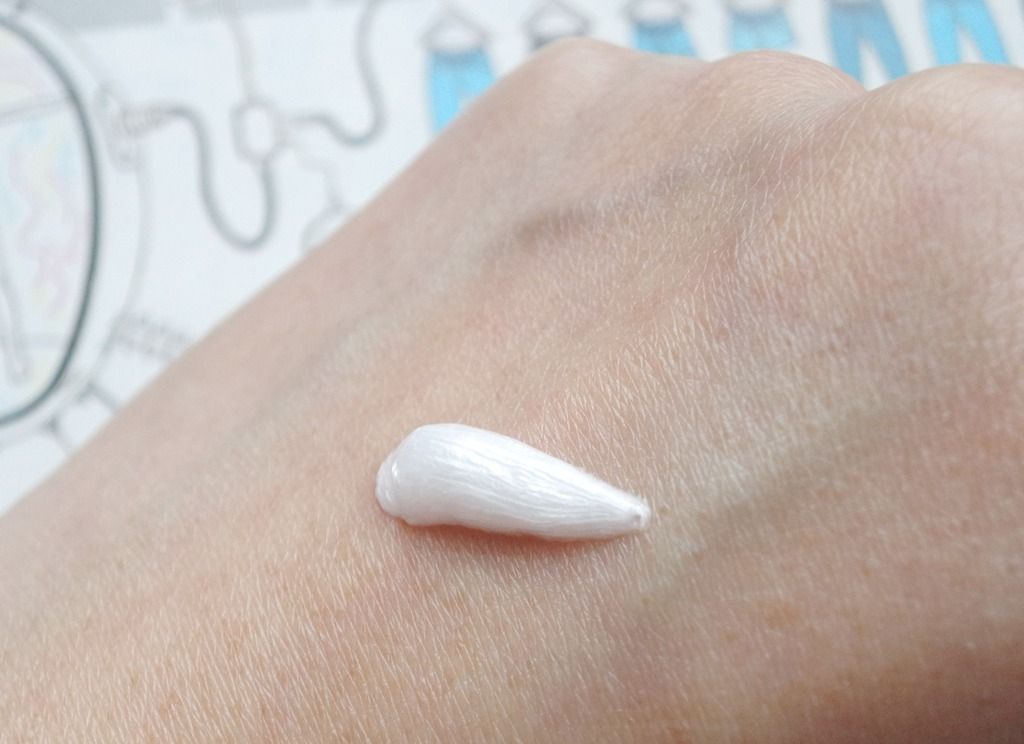 Pearly white cream with non-addition of chemical coloring.
My skin is oily combination, oily T-zone and normal on the rest to be exact. Just so you know, I'm the type of person who dislikes it when my skin feels tight or overly moisturized after washing off. This cleansing foam leaves the kind of feeling in between that, feels so right. It makes my skin squeaky clean without stripping my skin at all. The foam lathers easily too! Thrice a week on the day I wear heavier makeup, I'd wash my face with Pobling Premium Pore Sonic Cleanser, letting all the stubborn excess makeup and dead skin come out.


Scent wise, it smells soapy. At first I needed to get used because my recent one smelt so different (I used up two Holika Holika Volcanic Pore Purifying Deep Cleansing Foam, which was an amazing record for someone like me). I've been considering to use this Honest Cleansing Foam in the long run too. That may difficult for someone who gets bored easily and always tends to explore new stuffs out there. However, if the cleanser will continue doing good to my skin just like now, I think I'll have to stop with the gambling game.
Price: IDR 130k
I've been seriously committed to my new year's resolution. As I said earlier, I'll reduce my expense on my makeup. Not that I'm not enjoying makeup, I just want to have a better canvas, meaning a smooth healthy skin so that my makeup would look more flawless and of course, I'm a sucker for "natural look, but not really". LOL.

Here is my go-to minimal makeup, which is super easy to create. Did I say I've been indulging cream texture makeup lately? I'm giving a special shoutout to Etude House Play 101 Stick. It gives glow to the skin, comes in handy (no pun intended) yet doesn't break me out.


Bourjois Healthy Mix Concealer
Etude House Play 101 Stick Contour Duo
Etude House Play 101 Stick in #12
Holika Holika Sweet Cotton Pore Cover Powder
EOS Rainshower in gray
The Face Shop Designing Eyebrow in gray brown
Koji Spring Heart Eyeshadow in mocha
Innisfree Eco Gel Eyeliner in brown
Peripera Peri's Tint Water in pink juice