It's a new month! Summer is coming real soon! I can't wait for the long happy holidays :P Anyway, let's get to the point, shall we? I'm going to share my own guide and also a little review of these things that have helped me cleaning my go-to makeup tool.
As I have to do makeup (almost) everyday, my go-to makeup tool for applying liquid base on my face has changed from a beauty blender to brushes and a cushion puff. Hence, they are in need of cleaning. Although brushes don't harvest bacteria as much as sponges do, I still believe it's best to clean them at least every week.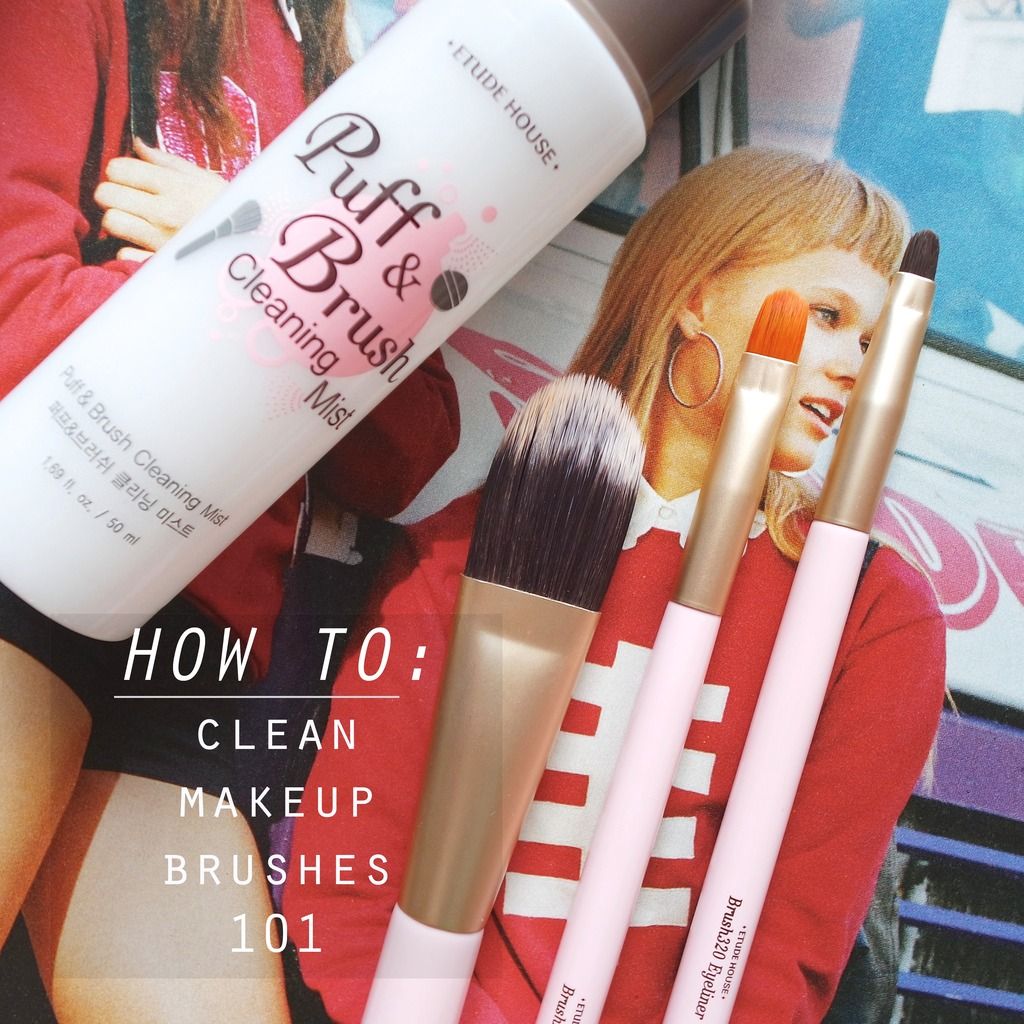 Etude House Puff & Brush Cleaning Mist and
Etude House My Beauty Tool Brush.
Description: This is a mist type puff & brush cleanser that removes dirt and gently melts away makeup residue without the use of water. Useful for maintaining a clean and hygienic puff and brush.

Directions:
Spray sufficient amount onto puff or brush you wish to clean and wipe off with dry or wet tissue.

Gently pat while wiping until no residue remains on tissue.

Use puff or brush after completely drying off cleansed puff and brush in cool area.
Product description and directions. Can't find the ingredients anyways, maybe it's the Hangul.
Unlike what it's named of, this mist can hardly clean my cushion puff. Oh, I'm using
this technique
from
Laneige
to clean my cushion puff, I find it more delicate to clean it that way. For that reason, even though it's said "no-wash", I don't recommend using this product without washing the brush afterwards because it can't completely clean the residual makeup that way.
So here you go, my guide to clean the brush using
Etude House
Puff & Brush Cleaning Mist:
Spray the mist on both sides, wipe the brushes on tissues until the makeup residue melts.
Avoid the part of the brush where the handle meets the head as it can break down the glue over time.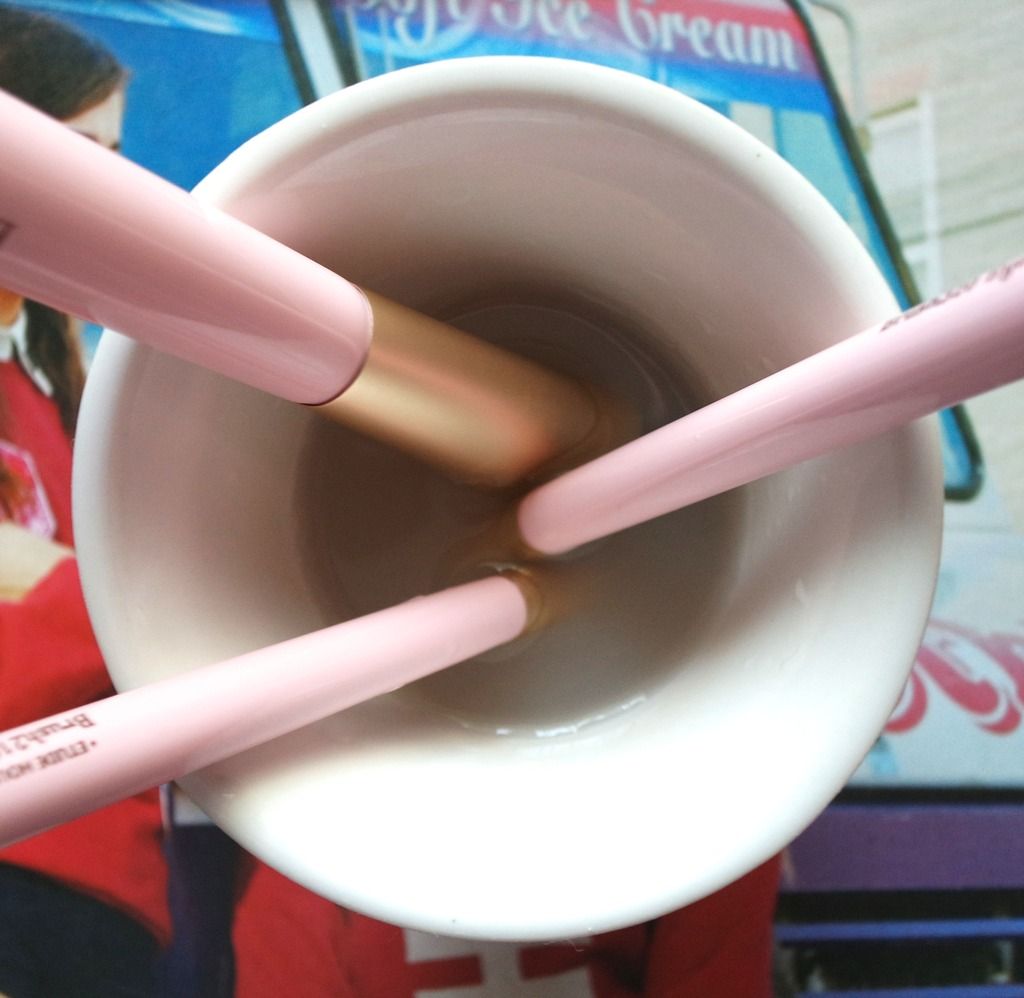 Fill a cup with lukewarm water and gently swirl the brush tips in the water.
Repeat this step until the water runs clear from the brush.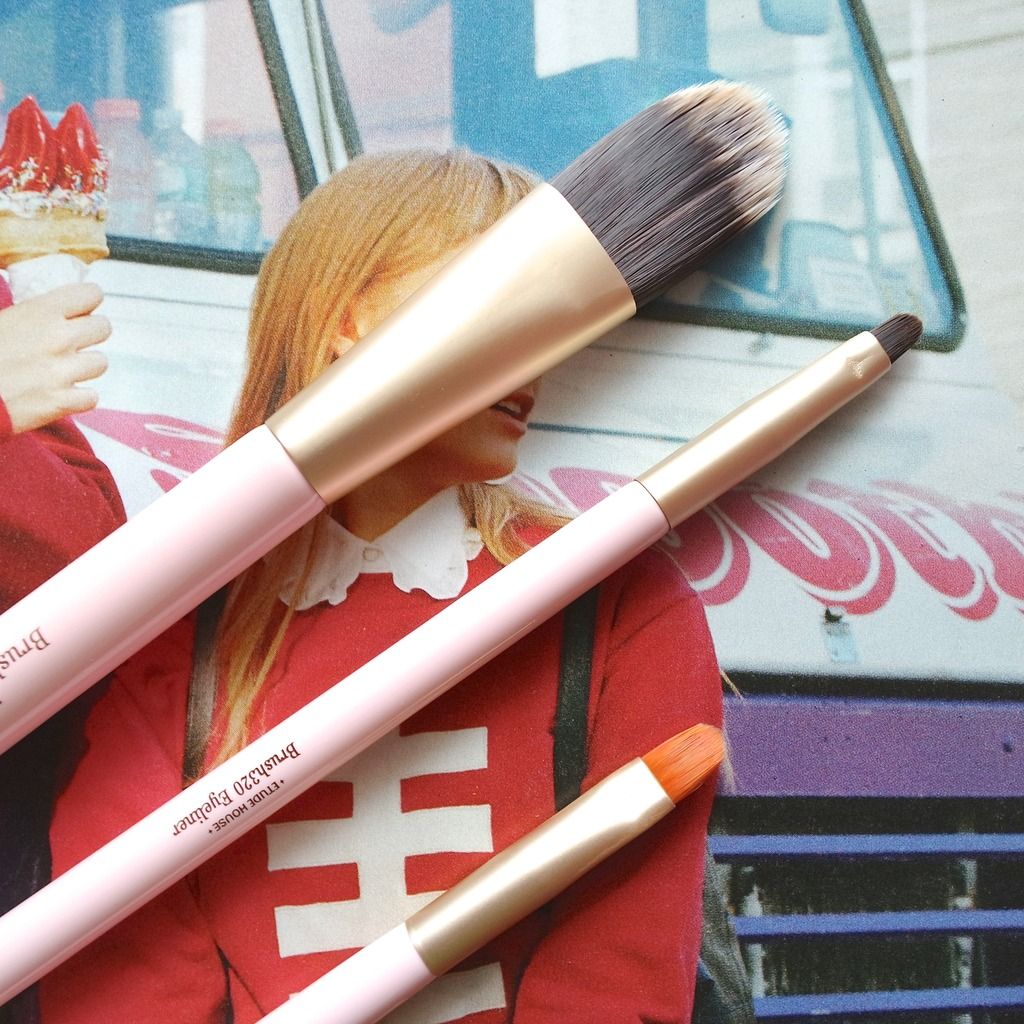 Voilà! Now your brushes are clean, squeeze any excess water and lay them flat to dry.
Price: KRW 4,500

By any chance, is there anyone who has tried Etude House Brush Shower Cleaner? I've been wondering if it performs well because back then it was such a hard decision whether purchasing this one over the Brush Shower Cleaner since it comes in a huge bottle (5 times the amount, to be precise) and only priced twice as much. Too bad there were no tester for both products on the store or else I might be picking the one that smells more divine. So bumblebees... Let me know please in the comment section down below ;)