[Disclosure: This is a sponsored post. I received the product for a review purpose, but the opinions are my own based on my experience.]
Happy Halloween, bumblebees! What are you guys planning to do this weekend? I'll be as usual spending quality time at the salon. Two months left 'til new year, I still have no idea whether my 2015 resolutions have been all completed. But one thing for sure, I've visited the places I've always dreamed since my teenage year. Couldn't be more grateful :)
Anyway, back to skincare review. I'm now more careless about my skin, I don't really wear toner nor moisturizer in real life. Promise I will change this bad tendency before it becomes a habit. That's the reason why it took me awhile to review this product that was sent by
Jolse
. It's my all time favorite Korean brand and their famous skincare line,
Etude House Wonder Pore
. I believe this was a new release in early 2015. Well, actually, I got this awhile ago, and even brought it to LA.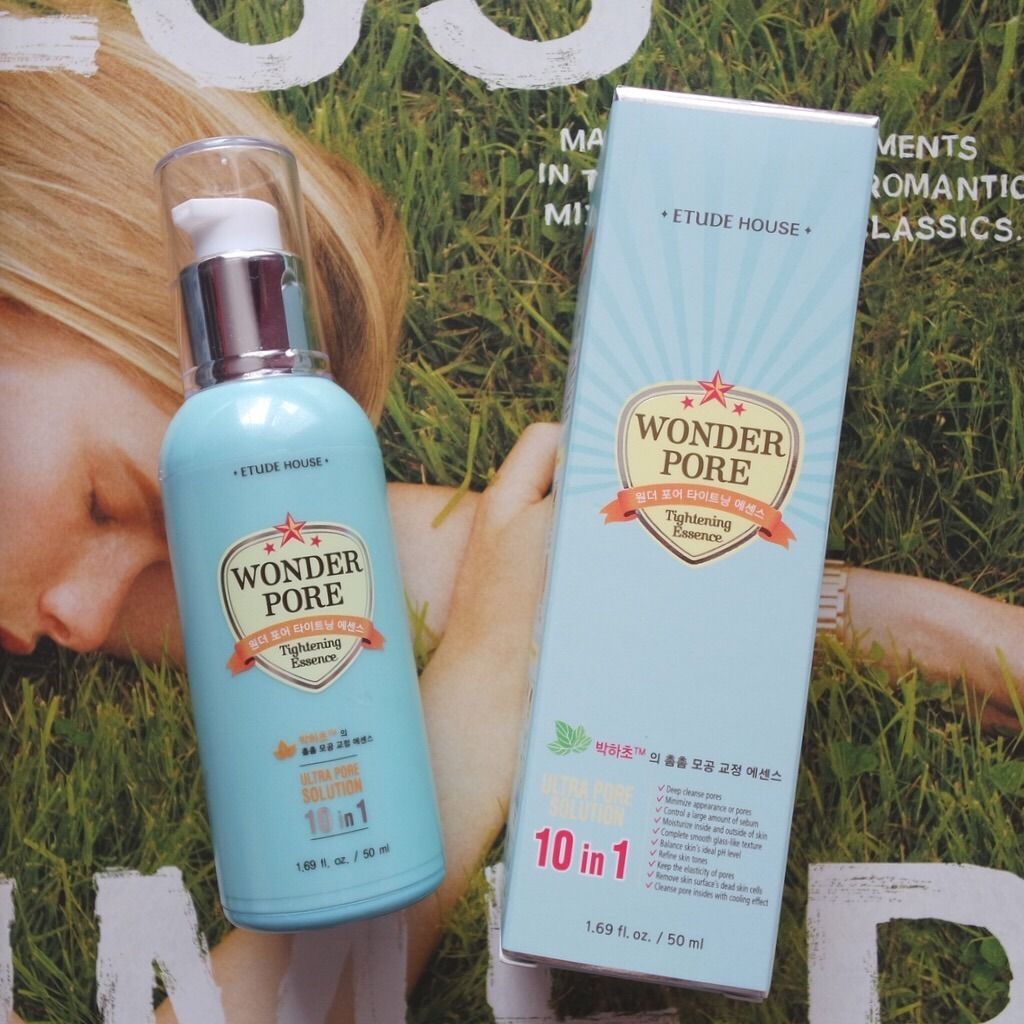 Etude House Wonder Pore Tightening Essence.
Descriptions
: This is a pore essence that tightens pores for smooth and firm pores. Cleans pores, tightens pores, controls moist/oil balance, weak acid pH control.
Therefore, makes fine smooth pores.
Directions: After using Freshner, get appropriate amount and spread on your face.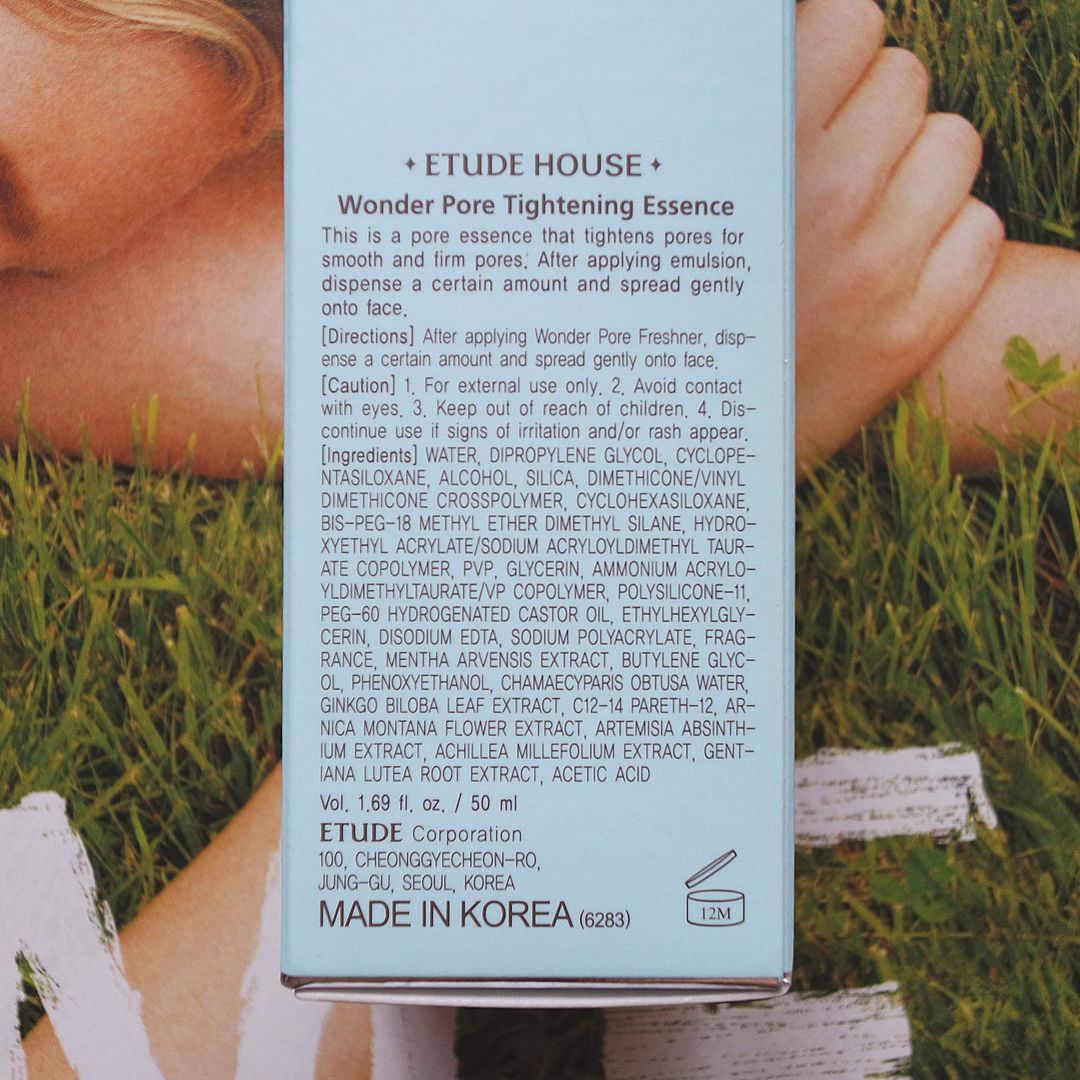 Product's ingredients. I notice a few types of silicones.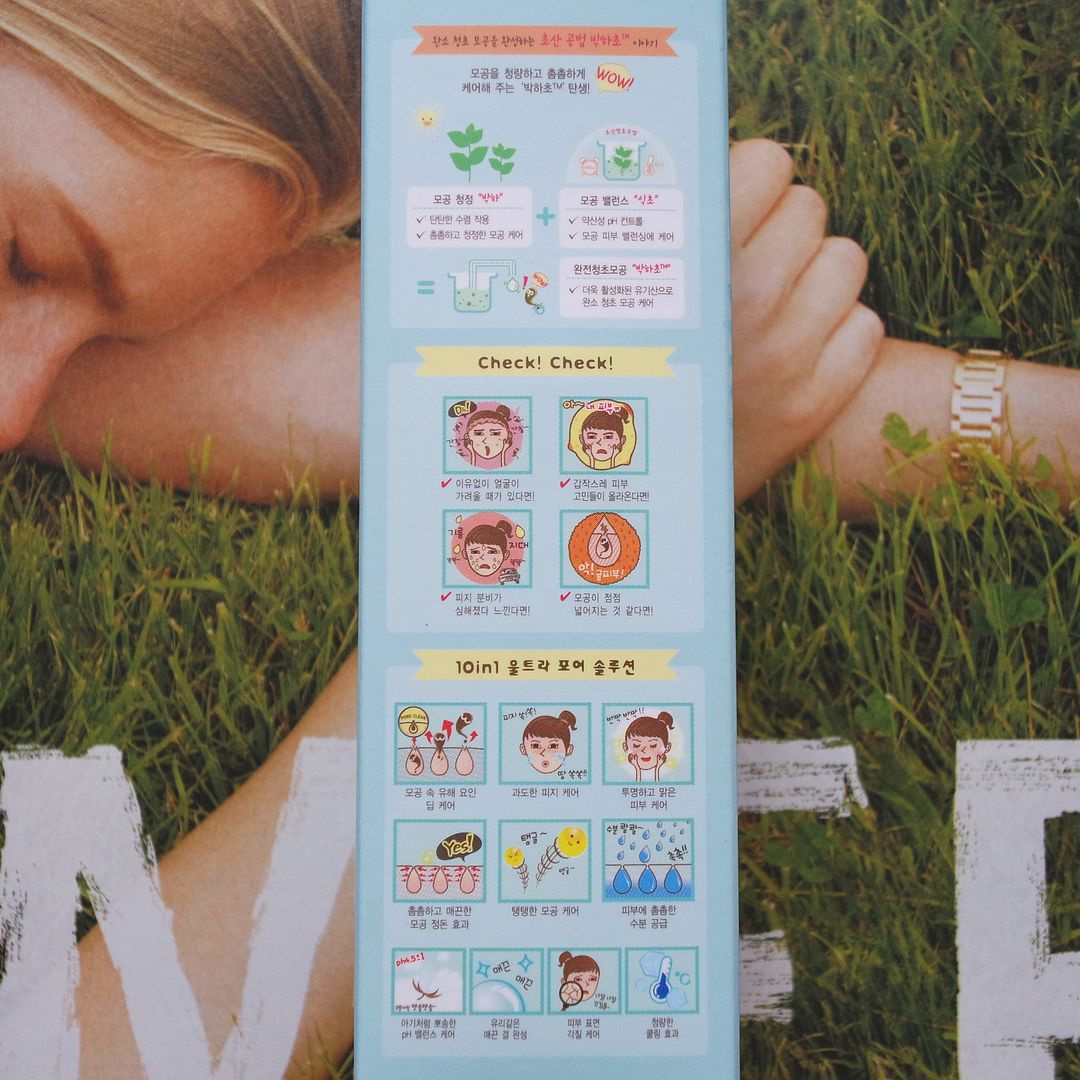 Cute drawings as expected from Etude House.
Packaging wise, it's always adorable and the plastic bottle is sturdy and made of high quality plastic, I love the pump packaging because it works wonder to prevent leaking. There was no leakage problem while I was traveling with it.

Onto the texture and performance, the essence is thicker than I expected it to be. Surprisingly, it absorbs super fast and leaves no greasy residue on skin. It's a gel-like cream and able to cover small pores on my cheek. Another great thing, the alcohol smell isn't as intense as their Freshner. There's no stingy sensation upon application though it has alcohol in its main ingredients.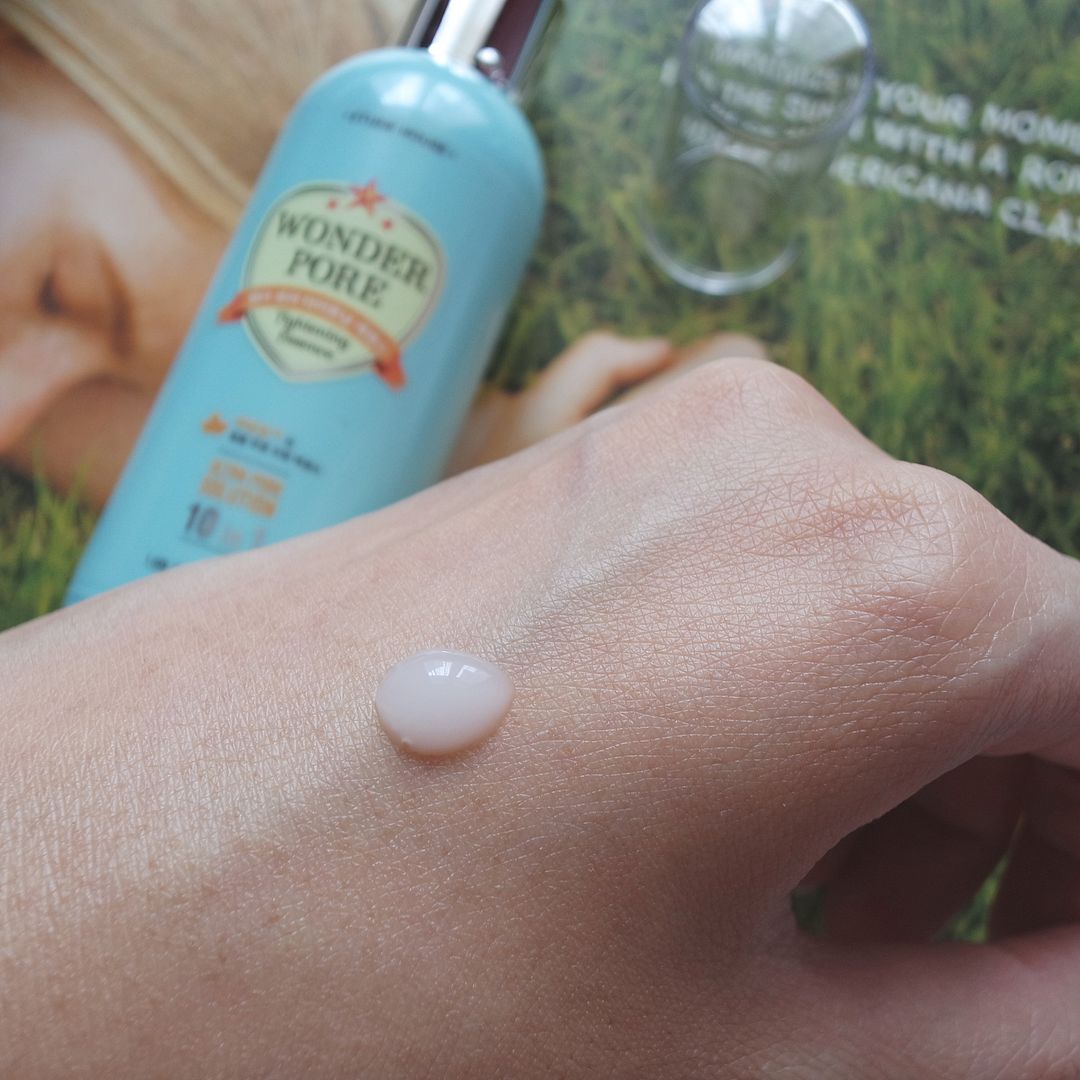 Thick gel texture.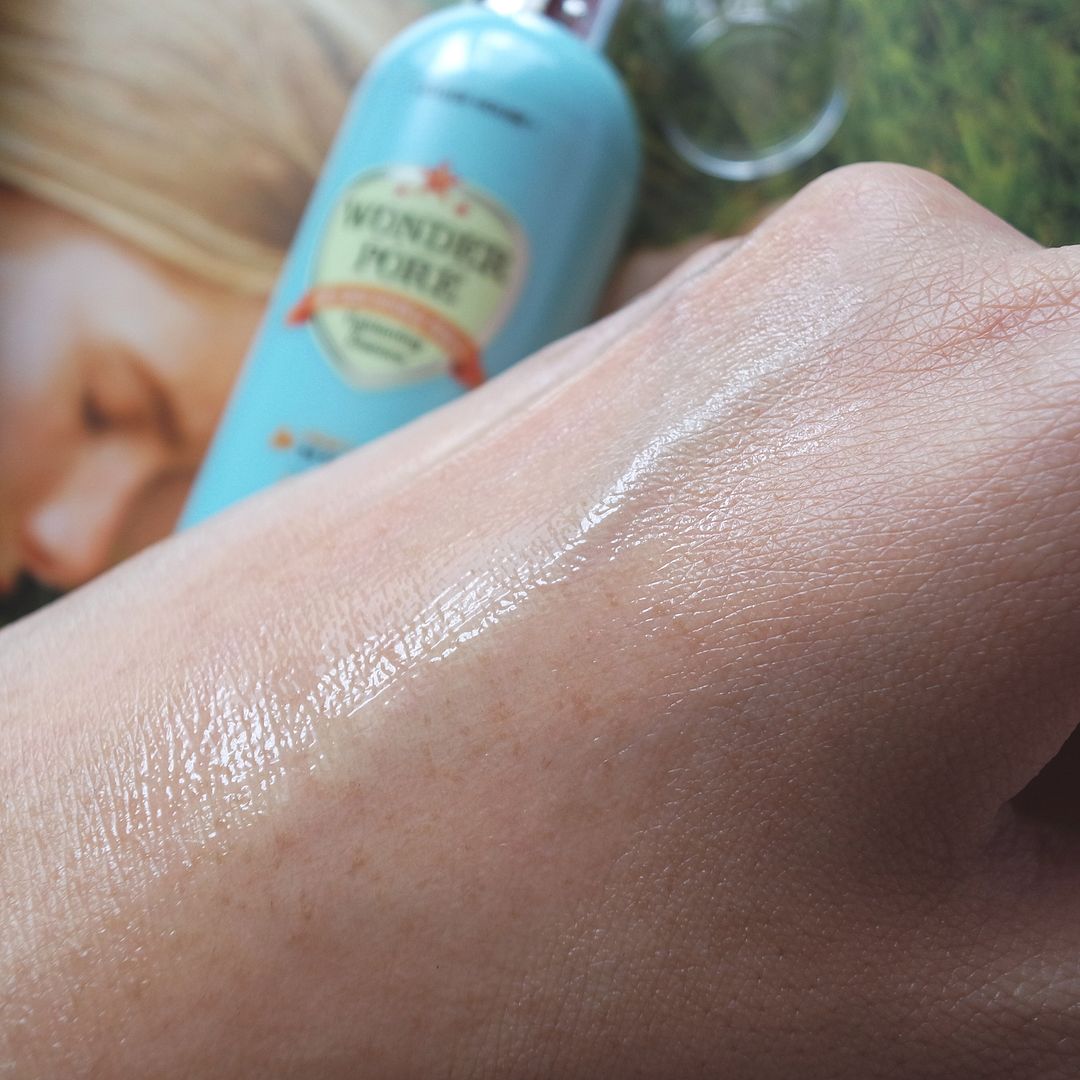 Blends out so easily and instantly smoothen my skin.
The essence moisturizes my skin well without making it feel sticky. It has some kind of oil control as my oily combination skin turns matte within a minute after application. I like to use it as a primer too as with it my pore looks less visible. Then again, it's only meant for skincare :P
Price: USD 15.82

Perhaps, one of these Wonder Pore products might appeal to you:

Practically holding my breath when IU released this song just a day before my birthday! I was twenty three then, and lemme tell ya I can relate a lot to this song. There were many times when I didn't know what I wanted to be or do. It was difficult to envision my life in 5 years, which is confusing! Am I having an early quarter-life crisis?
IU - Twenty-three.