Well hey, bumblebees... May Day! May Day! And that's a reason why I have time to post a review. Lately I've been busy but not really with my work, thus blogging seems like a difficult thing to do. However, I sneak some of my leisure time to write something because I like writing especially when it comes to beauty!

This... is a product that I've used since I came back from Seoul, bought it fresh from their road shop in Dongdaemun and I thought the name of the brand says it all; Too Cool For School. I fell in love completely with the warm reception. The sales girl couldn't talk in English yet tried her best to explain me about the special promo going on. I was so glad that she suggested it to me because it's such a great save!

I heard about this brand before because my friend told me their beauty blender is just one of the best she's ever tried, but back then Too Cool For School was closed down in Jakarta (which anyway they've recently reopen in Taman Anggrek Mall, with a different distributor though).
Too Cool For School Dinoplatz U.F.O Multibox.
Description: Dinoplatz U.F.O Multibox is a wacky square type of package, in addition to the cushion BB foundation, there is a built-in pore balm, concealer, and makeup palette of lip & cheek. When you slide from under the case, it's as if an alien is coming down (the makeup palette). The BB foundation finish is shiny and able to adjust unevenness of the skin for us to achieve a smooth pottery skin.
Dem feels of a brand new puff.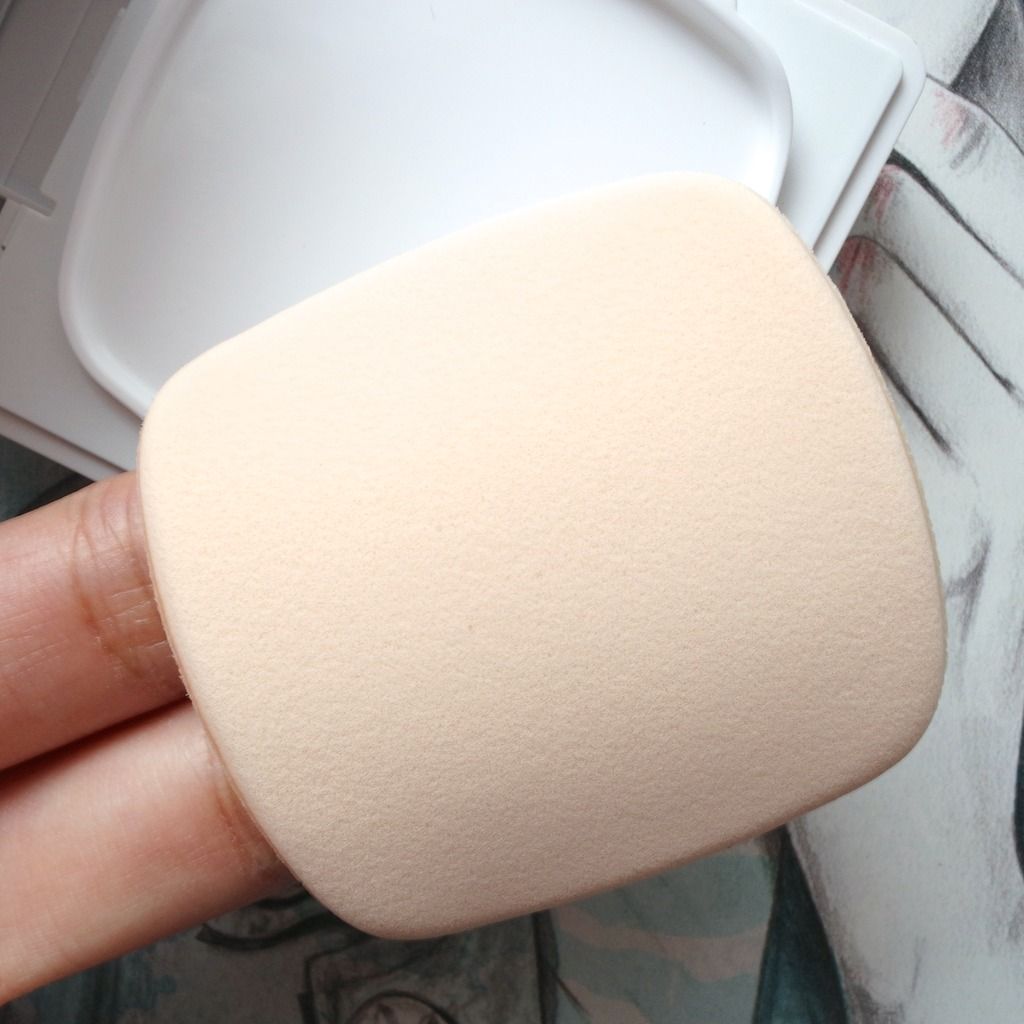 Apparently cushion puff is just unusually soft and smooth.
You can tell now, I was unfamiliar with cushion type of makeup. I thought it wasn't hygienic so I hesitated to try but I WAS WRONG! This is just the greatest beauty invention yet! Whoever came up with this idea, I thank you for now I don't have to bring a tube of my BB or CC cream in my makeup pouch as I do my makeup at my office (sleeping time is precious when you work 8 hours a day y'all know). Moreover, touch-ups could be done as easy as 1 2 3.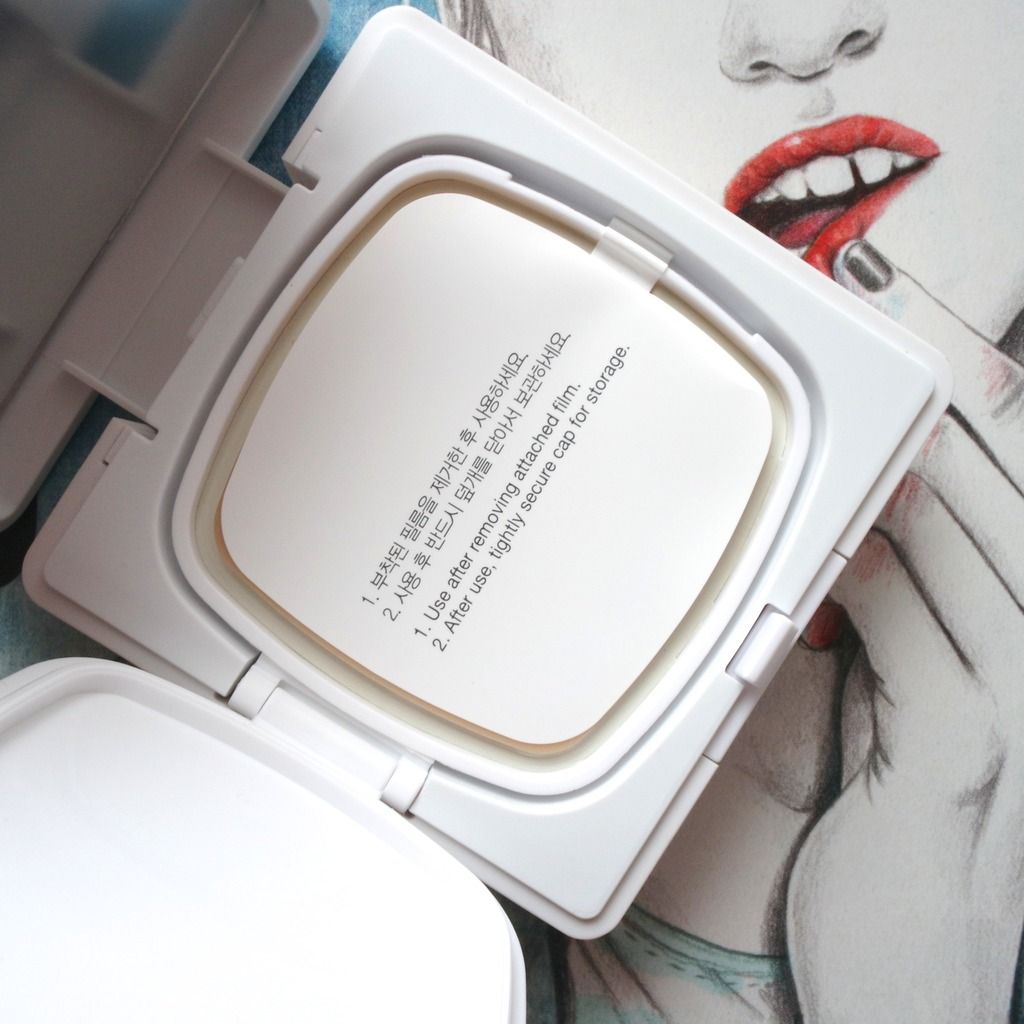 BB foundation cushion is on the top.
It looks nasty, but should I care?
My bad, it was perfect when I first unboxed the packaging.
I got mine shade #23 Janna, but those with fairer skin and cool tone can pick the #21 Pola because it's more pink in color. Nothing I dislike about their concept, it's so practical, compact, and everything works like a charm. They gave you mirror too inside and it's very usable.
Swatches on my hand.
Being so rich in SPF, it kinda give me a white cast though it's not in a moderate amount which is a great thing for SPF 50. The coverage is just awesome, especially the creamy concealer. For the lip & cheek, I can say it's great for subtle blush, but it's not recommended for lip as it's drying (or maybe just my poor lips). Pore balm is barely visible on my swatch, I don't actually use it too because big pores ain't my thing xP
Last but not least, this was the special promo that I told you before. The sales girl tried to explain me what would I get inside this box. I was so stupid too for thinking I'll get two multibox, not the refill one like this. Eventually I got what she meant, but I insisted to get the cushion puff separately, so then perhaps she told me (in Korean language that I don't even understand) that I'll get the puff inside the refill. I think I finally surrendered to her as she didn't give me the cushion puff by telling me "no need". HAHA. Yes, we'll get that cushion puff inside the refill, I double checked their
website
.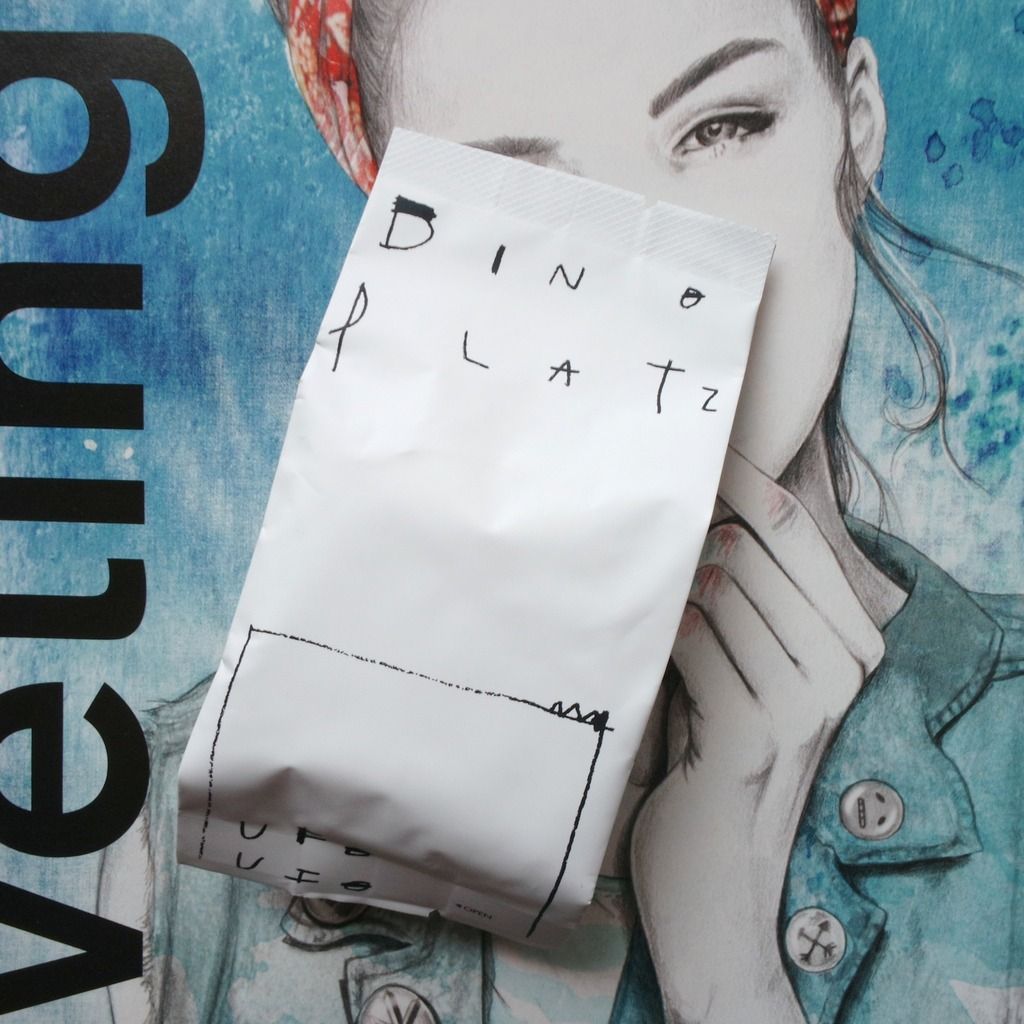 Gotta save this for my summer trip.
Overall I'm impressed with this product, it lives up to my expectation. Not a downside, but it's a bit pricey for the size (12g for only the BB foundation). I've used it up in two months, but I'm happy that packaging idea looks so cool, the shade suits my skin tone, and more importantly the formula doesn't break me out.
Price
: KRW 38,000
---
Miss A - Only You.
Guilty pleasure; I've been raping the replay button for this song. I watched all their live show too. Pssh!