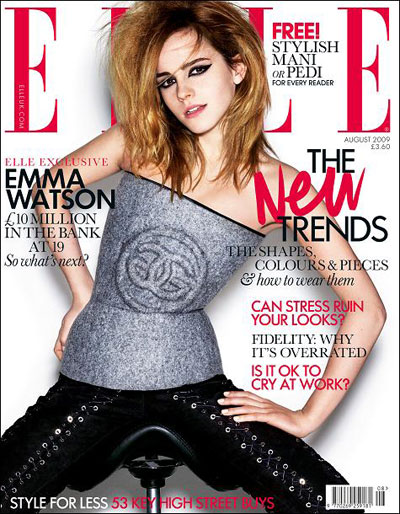 there are about more than 5 magazines in the worldwide these days that showed Emma on the cover. gosh, though, it's so boring now to see every magazine with her on the cover, but she's brilliant. and we can't say like that at all cause Harry Potter is gonna be premiered this month. that's why, no wonder, Emma is everywhere.
read the headlines,
"£ 10 Million in the Bank at 19".
that's so f-ing genius, girls!
here's Behind The Cover Elle UK - August 2009 and the photo shoot session;