Happy Valentine's day to all dear bumblebees who are currently reading this post! It's a lovely day so let me spread some more love by giving away a pair of sunglasses and five $10 vouchers from
Firmoo
for all 6 lucky winners. YAYYY! *happy trumpet music*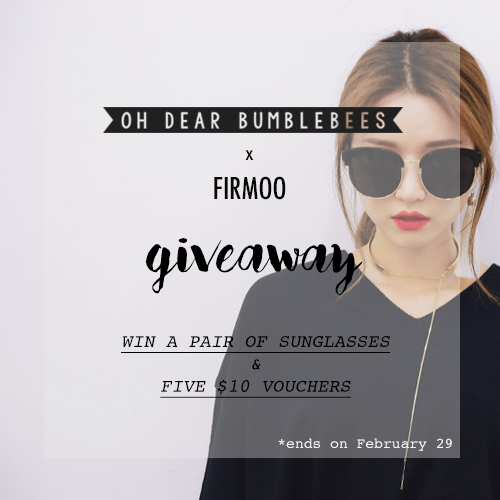 Photo courtesy: Stylenanda.
Before moving on to how to win these prizes, I want to introduce you to
Firmoo
, it's an online optical store that sells affordable yet stylish eyeglasses. There are so many choices of frames on
Firmoo
, which proves their commitment to make the fashion-conscious consumers' dream of creating a real eyewear wardrobe.
So here are my picks for you! Click the link to see their detailed information as some of them also have different color selection and trust me, it's difficult to pick only one color LOL. Please note that these sunglasses below are non-prescription lenses.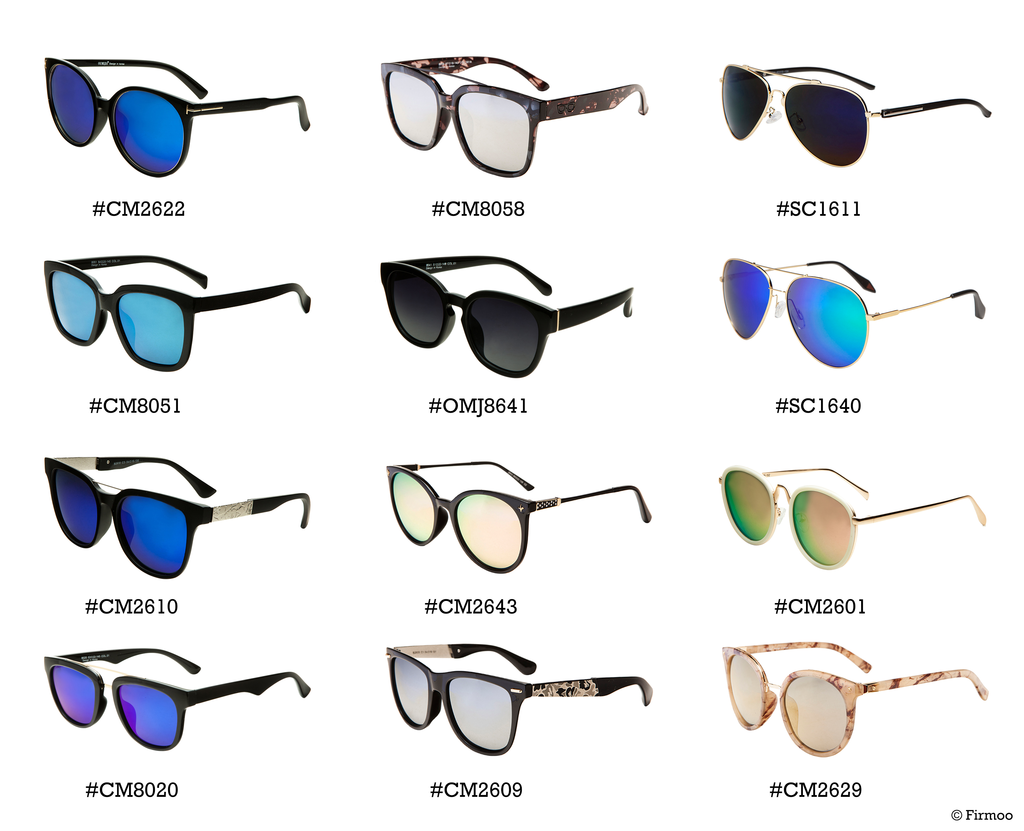 To win, you've only got to follow these simple steps:
The giveaway is open to residents of these following countries.
Fill in the Rafflecopter to entry.
Follow me via Google Friend Connect. Kindly find the widget on my left sidebar.
Or follow me via Bloglovin' for another point.
Let your friends know. Put the giveaway banner + link to this post on your blog. It's also an optional rule for a plus point that you can submit everyday.
Leave a comment on which pair of sunglasses you like the most and how do you want to style it!
The giveaway will end on Monday, 29 February.
I will personally e-mail to notify you and update this post with the 6 winners' name on the first week of March 2016. If you don't e-mail me back in 2x24 hours, then I will pick another winner.
P.S
: I want to give a shoutout to my sister who has just released her brand new blog called
TreatU
, a blog that speaks about beauty, health, and even fashion! Go.. Go.. Let's shoot her some love!