[Disclosure: This is a sponsored post. I received the product for a review purpose, but the opinions are my own based on my experience.]
Well, helloooo all my dear bumblebees! I have never been this excited about presidential election. We all Indonesian will be having election day tomorrow. Some of my friends who live overseas already did the vote. So if you're Indonesian who lives in Indonesia (and ages 17+), don't forget to vote tomorrow! Hopefully, we all Indonesian can be responsible with our votes and live with whatever the outcome of the elections will be. Amen!
Todaaaay, I will be sharing a BB cream product from
Skin79
that was provided by
Bonboncosme.com
. Bonboncosme is a beauty blog that also sells cosmetics from South Korea, Japan and Taiwan. You can find haircare, skincare, makeup, and even nail polishes on their website.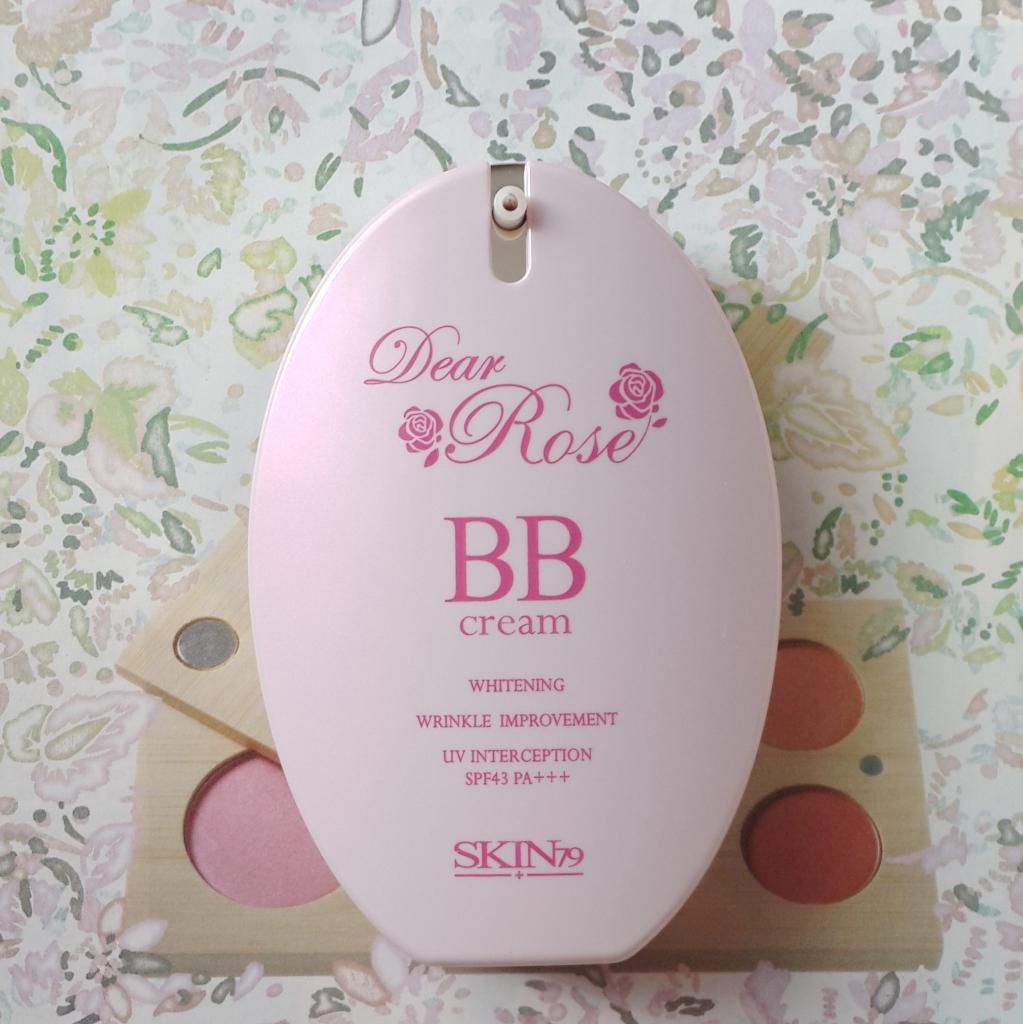 Skin79 Dear Rose BB Cream.
Description
: Full of moisture, light feel for skin without stickiness, this triple function BB cream softly permeates skin, adjusting moisture balance and protects skin with UVA and B block, makes skin clean and young with whitening and anti-aging effect.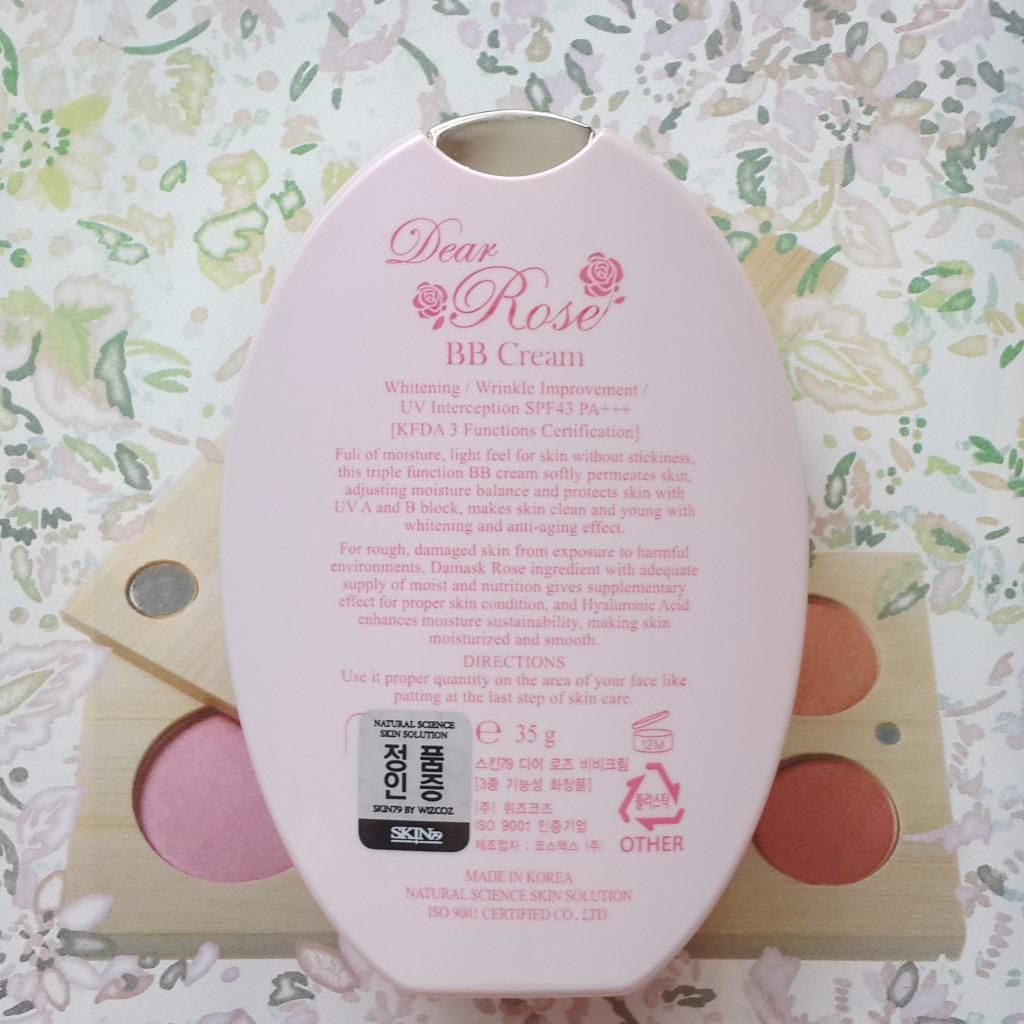 The description and directions of the product.
What it promises: For rough, damaged skin from exposure to harmful environments, Damask Rose ingredient with adequate supply of moist and nutrition gives supplementary effect for proper skin condition, and Hyaluronic Acid enhances moisture sustainability, making skin moisturized and smooth.
The pump packaging is very unique, girly, and sleek. I can say this is the prettiest BB cream packaging I've ever had. I love pink color the most, so please don't judge me! LOL.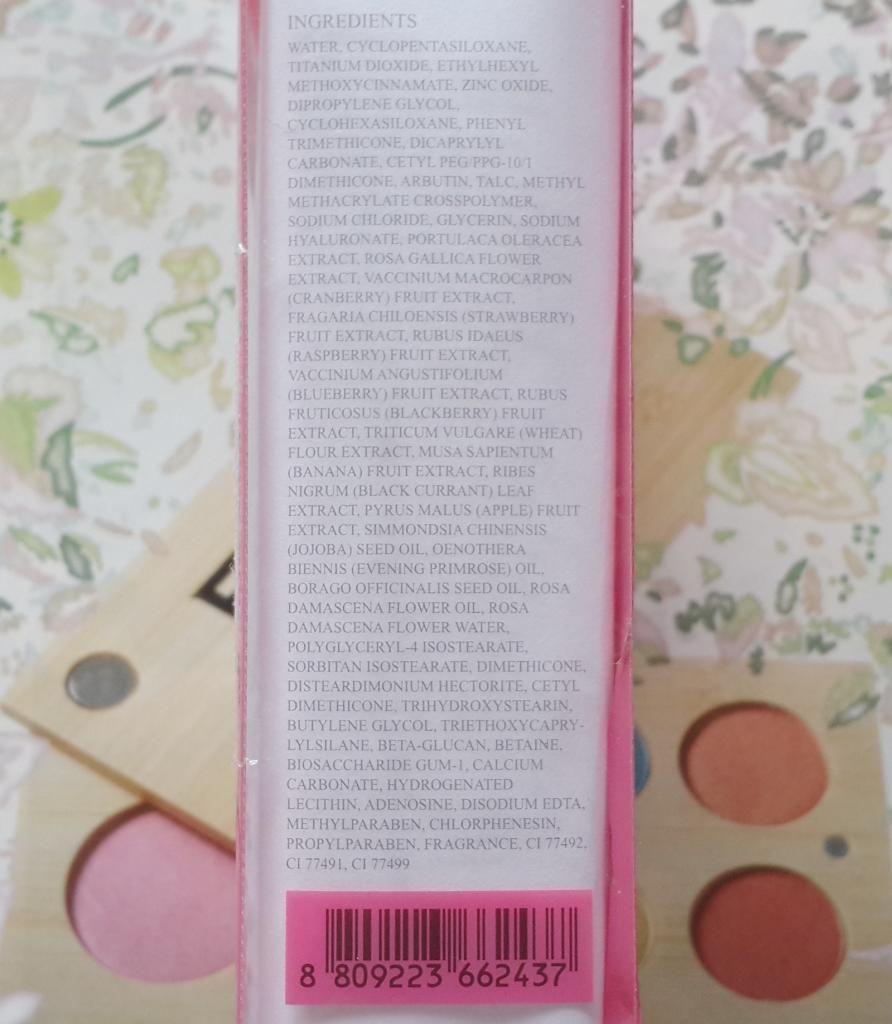 Had to put a piece of white paper inside so that you can clearly read the ingredients.
The main ingredients of this product are ethylhexyl methoxycinnamate and zinc oxide of 7% to protect skin from the UVA and UVB rays. However, sadly, due to the high dose of SPF, it leaves white cast on my skin, especially in flash photos and *sigh* clogs my pores (mostly on the forehead). I didn't wear anything different from my skincare routine underneath the BB cream nor I used my
Etude House Face Conditioning
. I was really testing this products without using anything different or new on my daily makeup routine.
Actually, zinc oxide is the best physical sunscreen as it protects from UVAI, UVAII, and UVB. You can find out more about sunscreen if you read my post about
my daily face protection
. I also spot jojoba oil and evening primrose oil in the ingredients that are potential to cause clogged pores as well. FYI, the comedogenicity of jojoba is between 0 and 2, while evening primrose is 2. Again, I would like to emphasize that our skin condition and tolerance might be different.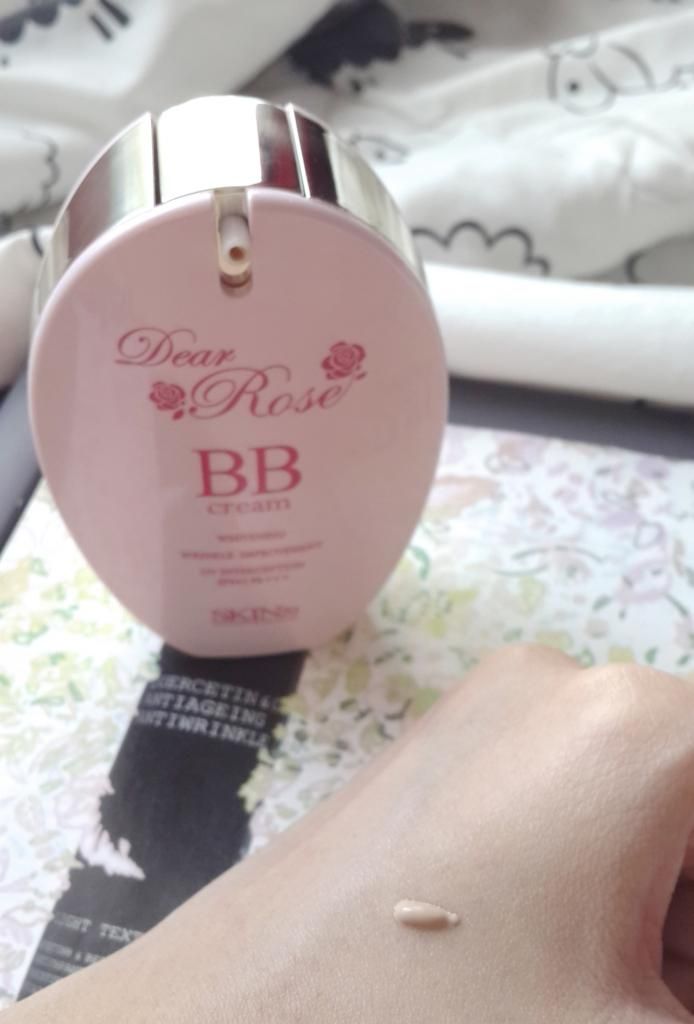 The texture is creamy and light.
I think people with warm undertone would like this BB cream more than those with cool undertone. I have a neutral one, but it's always Summer here in Jakarta, so my skin tends to look better with warm shades. Furthermore, people with darker skin tone might find this product is too light for them. The oil control is so-so, meaning it doesn't make my skin oiler either.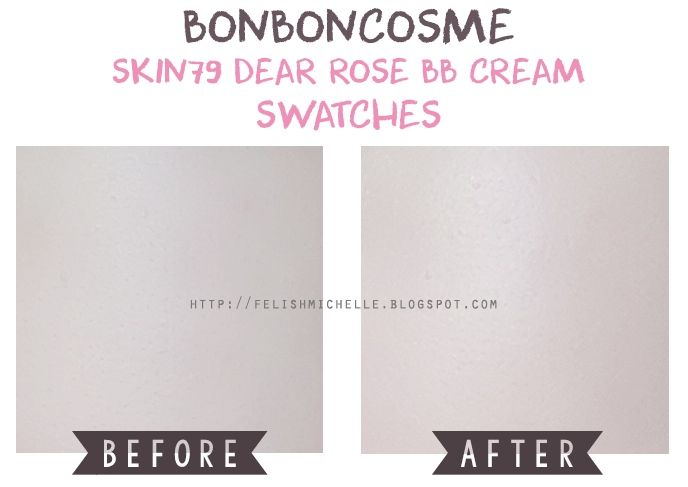 Evaluation
: As you can see at the swatches picture above, I applied one layer on my face and it does cover my red marks and gives brighter complexion. It doesn't look cakey at one layer, but it will at two layers. Lastly, it gives me a dewy finish that I really like!
What I like
:
unique pump packaging
lovely rose scent
brightens skin
high broad-spectrum SPF
dewy finish
What I dislike
:
contains parabens
contains silicones
clogs pores
leaves white cast
Price
: IDR 341k
Selfie with Skin79 Dear Rose BB Cream.
Get yours at:
BonBonCosme
Don't forget to follow them on
Facebook
as well.